I decided it would be a great idea to try my first hand cut dovetails on an important project :). No time for screw ups or do-overs here. One shot.
But first a change of plans. I was going to leave the drawer front to include the bottom molding in a single unit that would slide in to fit the opening and top but I decided to make the bottom molding a fixed stile and the flat drawer face slides in the middle between the top and bottom moldings. It seems more typical that way. Retro fitting the bottom stile as an afterthought was tricky.
Then I had to build the drawer frame.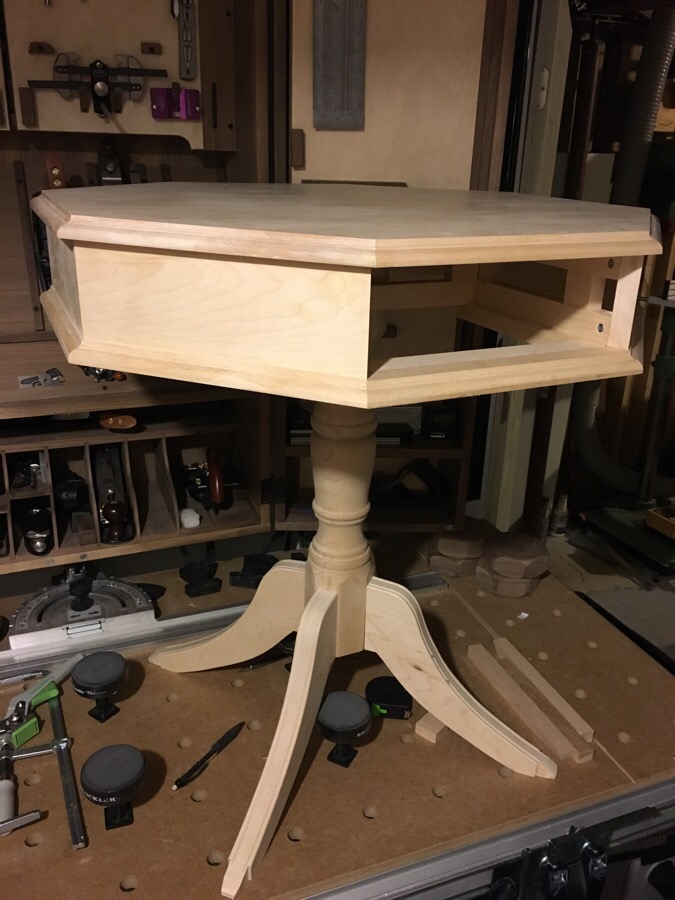 Next the hand cut dovetail drawer.
I laid out my 7 degree tails.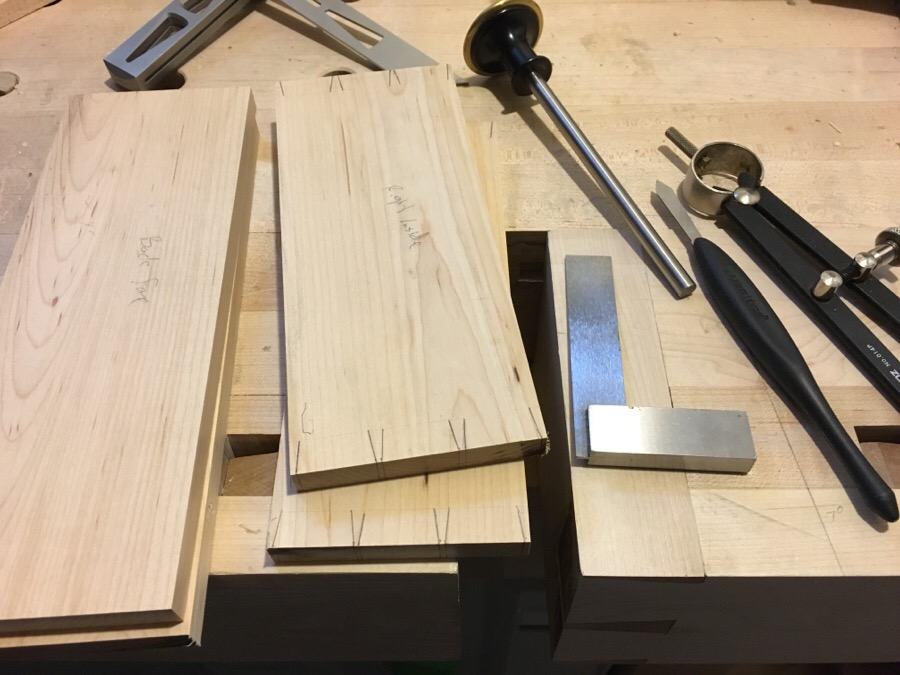 Then sawed to the scribe depth line.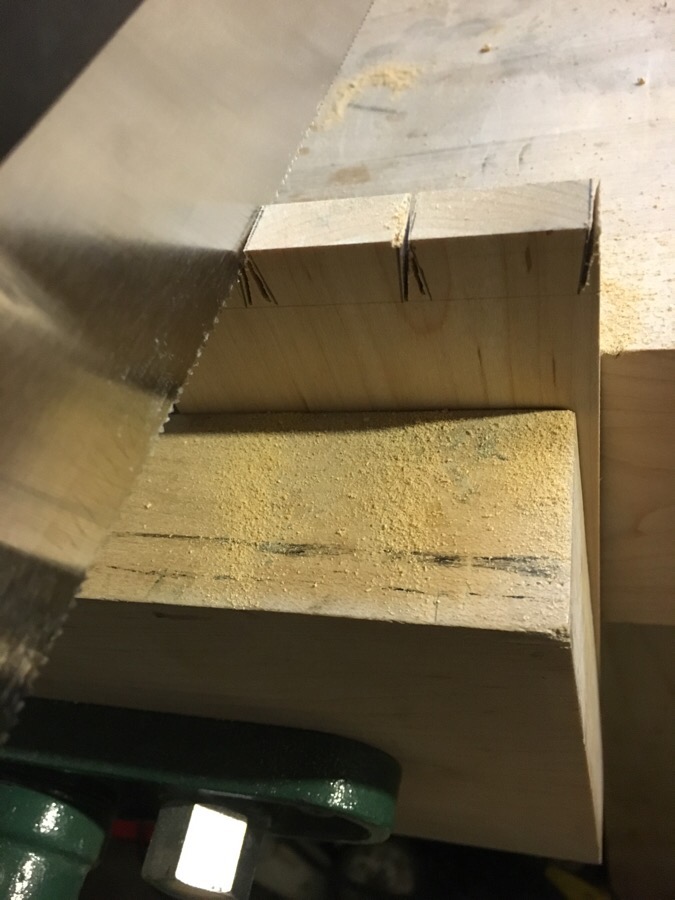 Then sawed out the waste.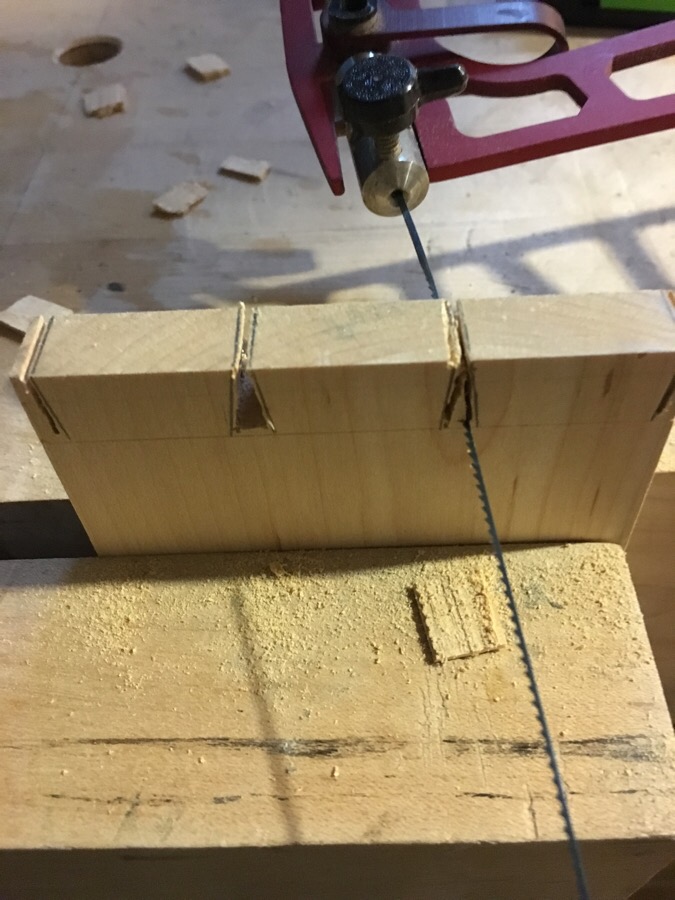 The chiseled the rest to fit.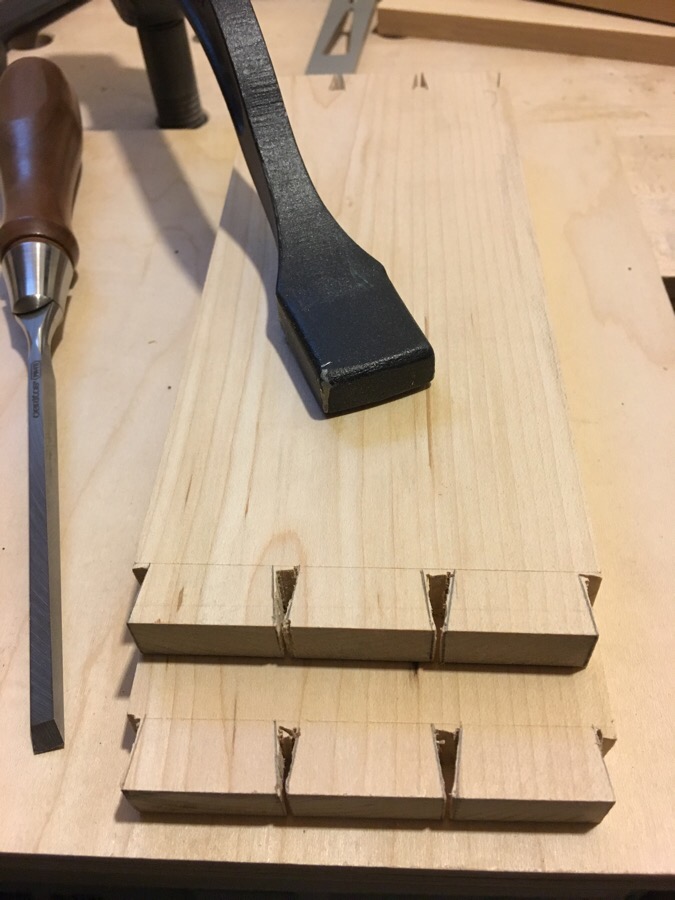 The pins went the same way.